"Pro Bono Professionis"
(For the Good of the Profession)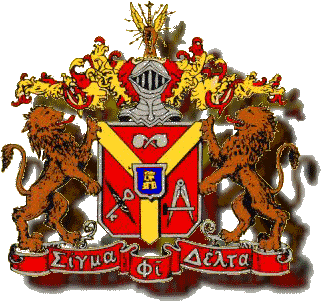 In the news: (Nov 10 2004)

The Vancouver Alumni Chapter Newsletter "Alumniflier 2004" is here! The electronic copy can be viewed in the meeting minutes and newsletter section. (see the links below)

The Annual Christmas Social is coming. Hosted by Kevin & Angela Oldknow, Dec 05 4:30pm-8:30pm at Amberleigh Clubhouse, 20540 66th Ave, Langley. Tickets are $25/person or $40/couple. If you are planning to attend please RSVP to Tyler Borges, tborges@sigphi.ca or 604-617-9222

There will be no alumni chapter meeting in December. Our next meeting will be Jan 10, location TBA.
____________________________________________



Welcome to the Home of the Vancouver Alumni Chapter,
Sigma Phi Delta Engineering Fraternity.
&nbsp